At Michael Horn Plastic Surgery & Med Spa, our surgeons understand that you want your augmented breasts to look and feel natural without compromising your health. That is why we only offer state-of-the-art, FDA-cleared breast implants.
Breast implants come in many different sizes, shapes, and materials, so you will be able to choose what works for you with the help of our highly skilled surgeons. While all saline and silicone breast implants are considered safe, there are benefits and disadvantages to each. Here are some things to keep in mind when looking for the safest breast enhancement options.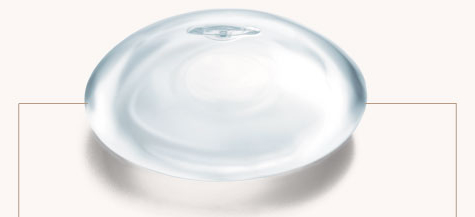 Saline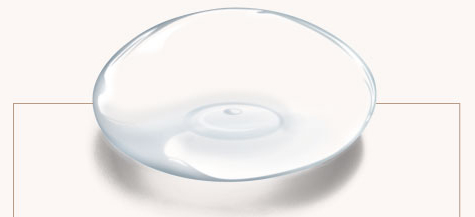 Silicone
Silicone Breast Implants
Silicone breast implants are made from a biocompatible silicone shell filled with a synthetic silicone gel material. Silicone implants are far more popular than saline implants since they feel more like natural breast tissue. Additionally, if a silicone implant ruptures, it rarely causes any noticeable changes to the size or shape of the breasts since the silicone gel leaks out very slowly. In other words, a ruptured silicone implant would not collapse immediately like a saline implant might. The leaked silicone gel can eventually lead to minor discomfort or hardening of the breasts, but it rarely causes major health problems.
While there are numerous advantages of silicone implants, there are potential drawbacks. Patients that choose silicone implants have a slightly increased risk of capsular contracture, in which the body treats the implant like a foreign invader. When capsular contracture occurs, it may disfigure the shape of the implant and, in some cases, lead to pain. Treatment may require a capsulectomy, steroid injections, or ultrasound therapy.
Saline Breast Implants
Saline breast implants have an outer shell made of silicone. The filling inside is saltwater. The saltwater solution is sterile and bio-inert. Therefore, if a saline implant ruptures, it will be absorbed and expelled by the body without posing any health risks. Yet many patients aren't willing to risk dealing with the immediate disfigurement that results from a ruptured saline implant. Unlike silicone gel which leaks slowly, the saltwater contained in saline implants is viscous and leaks out rapidly. The affected implant may deflate in a matter of hours to days, necessitating a revision procedure on short notice.
In terms of capsular contracture, saline implants have a slight advantage over silicone. While capsular contraction is possible no matter what type of implant you choose, the saline variety has the lowest risk. On the downside, saline implants feel firmer and less natural than silicone implants. Since they are only marginally safer, many women choose silicone since it gives the augmented breasts a more natural look and feel.

Textured vs. Smooth Breast Implants
You may have heard about breast implant-associated anaplastic large cell lymphoma (BIA-ALCL). While it sounds scary, this type of immune system cancer is extremely rare. BIA-ALCL is linked to certain styles of textured breast implants. Smooth breast implants have the lowest risk of BIA-ALCL.
Fat Transfer Breast Augmentation
If you want to enhance the size or shape of your breasts without relying on silicone or saline implants, fat transfer breast augmentation may be worth considering. The procedure entails harvesting fat from areas such as the abdomen using liposuction and then transferring the fat into the breasts.
The results are modest compared to the size increase that breast implants can achieve. At most, patients usually only gain one or two cup sizes after breast fat transfer. However, it may be a good option for women that desire a subtle enhancement as long as they have enough excess body fat to harvest and breast skin that isn't too tight. While the procedure carries some risks, there is no chance of developing capsular contracture, BIA-ALCL, or dealing with the possibility of a ruptured implant.
Improving Breasts Without Implants
At Michael Horn Plastic Surgery & Med Spa, breast implants and fat transfer are not your only options. If you have ptosis or deflated breasts after weight loss or breastfeeding, Dr. Horn may speak to you about a breast lift (mastopexy), which raises and reshapes sagging breasts. Breast implants or fat transfer can accompany a breast lift, in procedure known as a breast augmentation with lift, for patients that want to increase fullness.
If you have overly large breasts, a breast reduction may be in order. Reduction mammoplasty removes excess tissue to make the breasts smaller and more proportional. An added benefit is that breast reduction can help large, shapeless breasts appear lifted and perkier.
Learn More About the Safest Breast Enhancement Options at Michael Horn Plastic Surgery & Med Spa Today
Deciding to undergo breast enhancement is a big decision. The surgeons at Michael Horn Plastic Surgery & Med Spa will be happy to explain your options and tell you more about potential risks and side effects. To learn more about the safest breast enhancement techniques, call Michael Horn Plastic Surgery & Med Spa at (312) 854-8411 or schedule your consultation online.