Breast Augmentation Before & Afters
What is Breast Augmentation?
For decades, breast augmentation, or augmentation mammoplasty, has offered a surgical alternative to women who are unhappy with their natural breasts, by utilizing breast implants to enhance the breast shape, size, and overall appearance, while providing those patients with a body shape that they desire. At our office in Chicago breast augmentation is offered as an ideal solution for achieving a larger and fuller breast size as well as restoring symmetry to breasts with a dissimilar appearance and providing a more appealing contour.
Women often experience an undesirable change in their breast size and shape after weight loss, pregnancy or breast feeding, and breast augmentation can bring back a more full-and-natural look while doing wonders for their confidence and self-esteem. Our patients typically claim that breast implants have brought a vital balance to their figure, which allows them to dress and take part in activities they didn't have the confidence for prior to surgery. For these reasons, breast augmentation with implants is often considered to have a positive impact on a woman's overall lifestyle and well-being.
Additional Reading
Our Chicago breast augmentation surgeon has been known to produce wonderful results, but it is important to know that this procedure is not intended to correct sagging or drooping breasts. For women who wish to correct this issue, a breast lift, or a mastopexy, may be required. If you are a candidate for both a breast lift and augmentation with a breast implant, Dr. Horn can perform both procedures at the same time, which is known as an augmentation mastopexy. You will be able to discuss your goals and how Dr. Horn can help you during a personal breast augmentation consultation.
To have a complete understanding of this procedure, we recommend conducting proper research and learning about breast enhancement procedures before making your decision. Women often consult friends or relatives who have had breast augmentations for advice and check for informational sources online to get a good idea of how it works and what to expect. As an aesthetic plastic surgeon in Chicago with 20 years of experience, Dr. Horn is here to provide you with the most valuable resources and information. His experience and professionalism will allow you to understand the important details of breast augmentation surgery, such as the benefits, risks and limitations.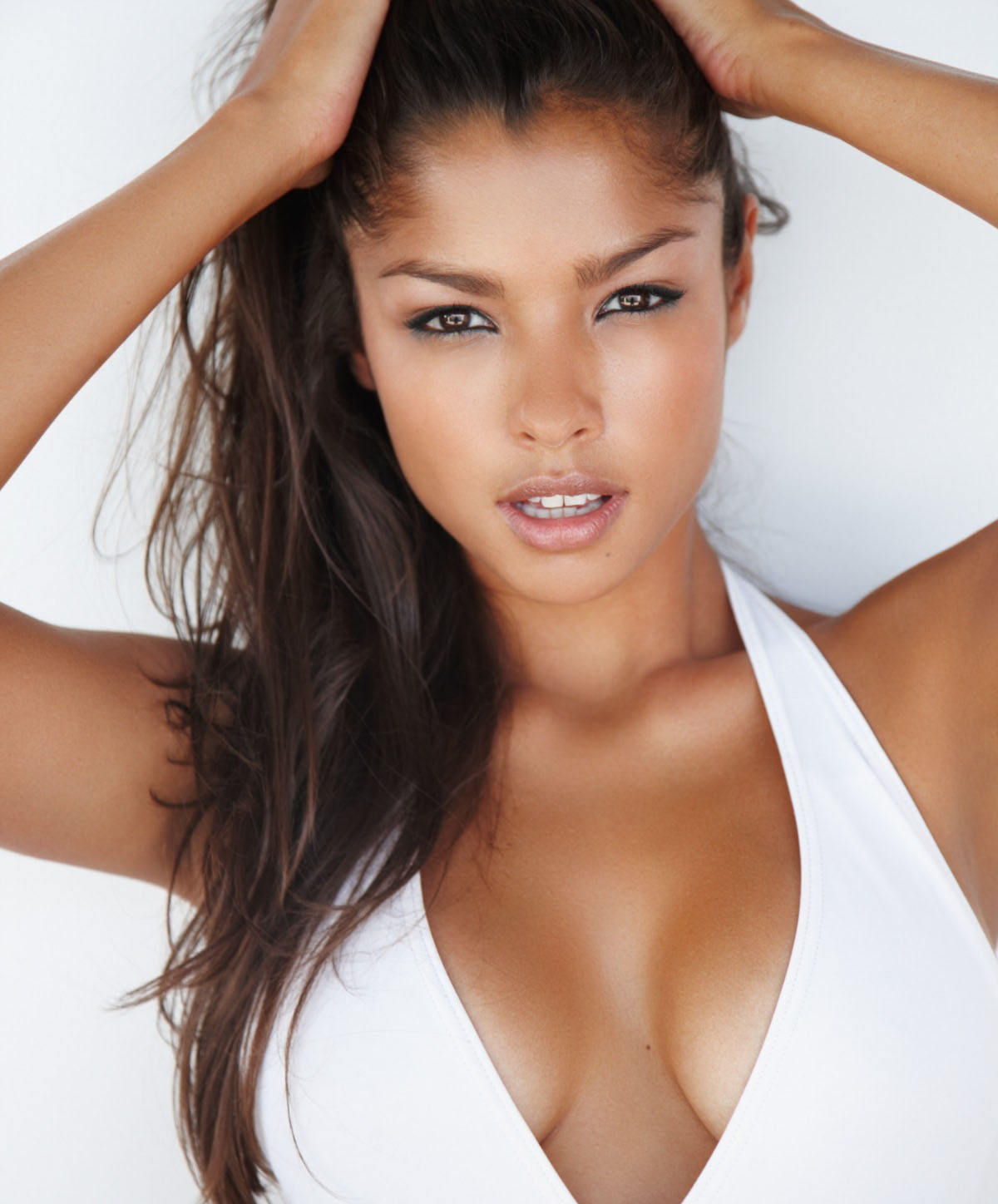 Is Breast Augmentation Using Implants Right for Me?
At our practice, we understand that breast enlargement surgery is a personal decision and that individual goals vary.
---
When choosing breast augmentation to enlarge, lift, or reshape your breasts, you should always take the time to consider if this procedure is truly right for you before moving forward. One of the most important questions you should answer is: what really makes you want to have breast implants? Are you doing it for yourself, or for someone else?
Because this decision can have a significant impact on your life, it's very important that you are choosing to have a breast augmentation for your own personal reasons — and not on behalf of anyone else. With this in mind, patients often experience extremely-high satisfaction rates with their results. Breast implants may be right for you if you are in good physical health and have fully-developed breasts but are unsatisfied with their shape, cup size, volume or general appearance.
For patients looking for breast augmentation Chicago plastic surgeon, Dr. Michael Horn, will personally discuss what can be achieved with breast enhancement surgery, so that realistic expectations are set. You will be informed of all the possibilities that may help you achieve the desired results, like various augmentation shapes, projections, fills, type of breast implant and incision locations. After a careful examination, Dr. Horn will offer his professional opinion and help you understand the possibilities of meeting your goals. You will also be informed of the risks associated with this particular surgery as well as surgery in general.
In order to produce safe-and-lasting results, our plastic surgeon's job is to identify and respect the limitations of your body. With every procedure, the goal is to create the best possible result in the safest way. Dr. Horn will never breach his professional judgment and will always inform you of the limitations of your body and what can and cannot be done. This ensures that you are able to make a fully-informed decision before surgery and achieve realistic, lasting and satisfying results.
Which Breast Implant is Right for Me?
---
The right breast implant for you will depend on your personal goals, body type, and Dr. Horn's professional analysis and recommended course of treatment. Because this decision is based on a combination of physical factors and personal preference, you will be able to make an ideal choice with the help and expert guidance of Dr. Horn. There are various types of breast implants that offer different features of shape, cup size, projection, fill and texture. The implant that is best-suited for you will depend on a combination of your cosmetic goals, anatomy and skin tissue elasticity. Dr. Horn will be there to explain the possibilities of various implant options and how to best achieve your personal breast augmentation goals.
Saline vs. Silicone Breast Implants
---
If you've made the decision to alter your current breast cup size with a breast augmentation surgery, the next step is to decide between saline and silicone implants. When making this decision, it is important to understand the differences between the two implant types and the risk factors associated with each.
Saline and silicone are currently the two essential types of breast implant available, and you will have the opportunity of choosing from a diverse combination of volumes, textures and profiles when selecting your ideal implant. Your body type and cosmetic goals will play an important role in recommending the type of implant that is perfect for you.
The Saline Breast Implant
Saline breast implants are encased by a silicone outer shell. The implant itself is inserted into the chest empty, then filled with sterile salt water. These implants are available for women who are older than 18.
Risk factors for a saline implant include capsular contracture (scar tissue that distorts the breast shape), infection, pain, implant leak or rupture, nipple sensation changes, and breast sensation changes.
If a saline breast implant ruptures, it will deflate and change the cup size and shape of the breast it was in. The saline is easily absorbed in your body and does not cause health risks. Surgery is required to remove the implant shell and insert a new implant.
The Silicone Breast Implant
Silicone breast implants are also encased by a silicone outer shell. They come pre-filled in specific CC amounts with a thick silicone-based fluid. These are available to women who are older than 22 for breast augmentation.
Risk factors for silicone implants are the same as saline implants and include capsular contracture, infection, pain, implant leaks, implant ruptures, nipple sensation changes, and breast sensation changes.
A ruptured silicone implant is not as noticeable as the silicone is trapped in the capsule of fibrous tissue around the implant. Silicone that leaks can cause breast pain and some breast shape changes. Surgical removal of the implant is required in the case of leakage.
Shape, Size and Profile of Breast Implants
When choosing the best implant for your breast augmentation, you and Dr. Horn will be able to determine the ideal shape, breast size and profile based on your specific goals and body type.
---
Our most popular Chicago breast implant options for breast augmentation are saline or silicone implants. Patients often wonder which implant type is best for them. To help make this choice easier it helps to know the difference between the types of implants and how they perform. You may also want to consult with a Chicago plastic surgeon such as Dr. Michael Horn.
Dr. Horn may choose to take 3D imaging to simulate how various shapes and sizes will look on your body. When choosing your breast shape, options will include round, which are spherical-shaped, or anatomical, which are tear-drop shaped which mimic a natural breast. Breast Augmentation Profile is a term used to refer to the outward projection of the implant from your chest. When choosing your augmentation profile, you will be able to determine if high, moderate or low profile is the ideal choice for you. Through his experience with each profile and a professional analysis, Dr. Horn will be able to offer a recommended profile that will best suit your body type and help you create a balanced, beautiful figure.
Look and Feel
Saline implants can be positioned in a way that provides a natural looking result. The shape of saline implants is typically round.
---
When positioned under the muscle of a woman that already has significant amount of breast tissue - a B to C cup (or larger) - saline can be almost undetectable. Women with much smaller breasts and a thin body frame benefit more from silicone implants as the edges of saline implants can be easily seen and felt on this type of body shape. Saline implants may wrinkle or fold, leading to a noticeable shape and feel. Silicone implants are less likely to ever fold, especially the newer 'gummy bear' implants which are made form a silicone that is highly cohesive.
Type of Incision
The three breast augmentation incision types include:
Periareolar, which would be located at the bottom of the areola (shaded skin surrounding the nipple)
Inframammary, which would be located in the fold under the breast
Transaxillary, which would be located within a crease near your armpit.
During your consultation, you will discuss various incision types that may best suit your augmentation goals. Because there are several types of incisions to choose from for this procedure, you and Dr. Horn will discuss them in detail and how they reflect your goals and body type in order to minimize scarring and preserve your breast tissue. Every incision type is designed to be as small as possible to prevent visible scars.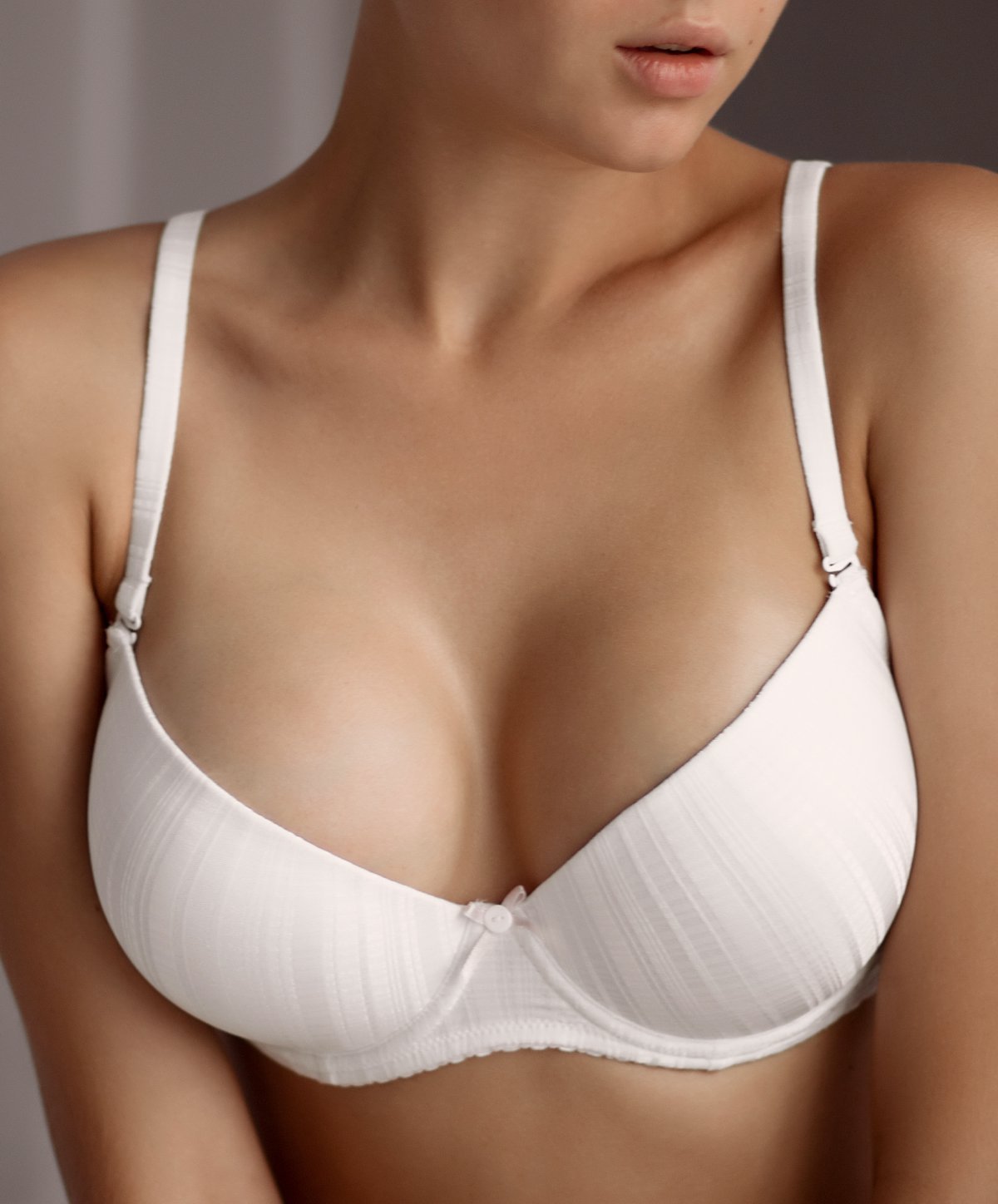 Breast Implant Insertion
Both saline and silicone breast implants are inserted as an outpatient procedure. An incision is made in which the empty saline implant is slipped, then positioned. Saline is then pumped into the implant to the correct size. Many breast surgeons place saline implants under the muscle which allows patients to have a more natural look and feel.
The scar from saline implant insertion is usually small, about one inch long. Silicone implants are inserted in much the same way as saline, though silicone implants are pre-filled. This requires a larger incision which can lead to a larger scar than saline implants. Silicone implants are positioned under the breast tissue or partially under the muscle. Scars from the surgery are usually well hidden in natural skin creases. Women that need total reconstruction of the breast may prefer silicone due to the softer feel when less breast tissue is present. Whether you're getting saline or silicone implants, we strive to provide you with the best breast implants Chicago has to offer, so give us a call.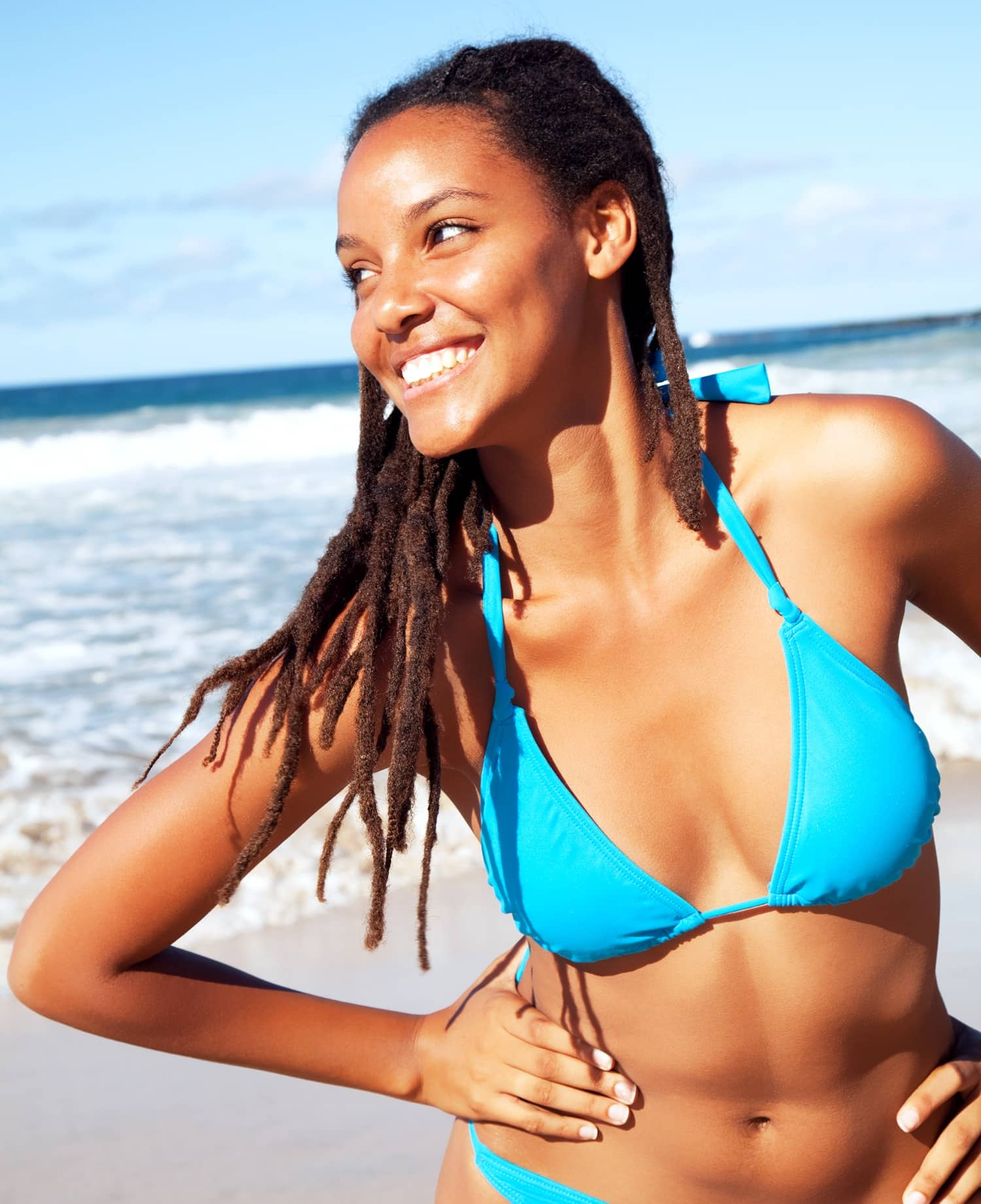 Risks of Breast Implants
---
At our Chicago, Illinois center, Dr. Michael Horn understands that breast implant surgery is a personal decision and that individual goals vary.
Some women prefer to use saline implants as they prefer having what they consider a more natural substance in their body. If a saline implant is broken then the saline is absorbed by the body. The only material left behind is the implant itself which can be removed. There is no guessing if a saline implant breaks, as the saline is absorbed and the change in shape is noticeable as soon as the implant has lost saline.
At our office in Chicago silicone breast implants that break can removed and a new implant put in place. Silicone is not absorbed by the body. Fibrous tissue forms around the implants, known as encapsulation. The silicone may be held in place by this tissue and the break may not be detected. If changes in the shape of the breast are noticed and any inflammation present, a surgeon will remove the implant and silicone. A new implant can be placed.
How Much is Breast Augmentation?
The cost of breast augmentations in Chicago may vary depending on the type of the bresat implant, the level of cohesiveness of the gel as well as on the type of procedure performed by the surgeon. General costs of breast augmentations range from $5,000 to $8,000, which typically includes implant fees, surgeon's fees, facility fees and anesthesia fees. Prescription medication and any additional care after your operation may not be covered by this initial expense.
Scheduling a Breast Augmentation Consultation
A consultation with Dr. Horn is a great way to learn more about breast augmentation and find out if you are an ideal candidate for the procedure.
---
Even so, please know that you should never feel pressured to commit yourself to a breast augmentation. After your consultation with Dr. Horn, you may take as much time as you need to consider if this decision is right for you. It's perfectly natural to feel anxious about the prospect of surgery and cosmetic changes made to your body. Many patients find that discussing these feelings with Dr. Horn helps them during the decision-making process.
You may schedule a consultation with Dr. Horn during Tuesdays, Thursdays and Saturdays. When scheduling your consultation, it's a good idea to make a checklist of questions you would like to ask Dr. Horn during your visit so you can get as much information as you like.
You may also bring along anything that may help Dr. Horn get a clear understanding of your expectations, such as images of performed surgeries that resemble your desired outcome. In the case that this is not your first breast augmentation surgery, any information you may have on your previous procedures may be helpful to Dr. Horn. If you would like to schedule your surgery as soon as 2 weeks after your consultation visit, please avoid taking aspirin and blood-thinning medication when preparing for your surgery during this time.
Additional Reading
Please follow any instructions provided by Dr. Horn's office, whose staff will collect all the information necessary to ensure that your procedure goes smoothly and the results meet your highest expectations. During your consultation visit, Dr. Horn will provide a 3D-rendered image of your future results to give you a clear picture of what breast augmentation can do for you.
With 3D imaging technology, you will be able to customize your breast augmentation by making adjustments to volume, profile, type of filling and all the possible outcomes. This high-tech 3D experience will help you visualize your goals, and equipped with this information, Dr. Horn will be able to create a recommended course of treatment based on the safety limitations of your skin tissue.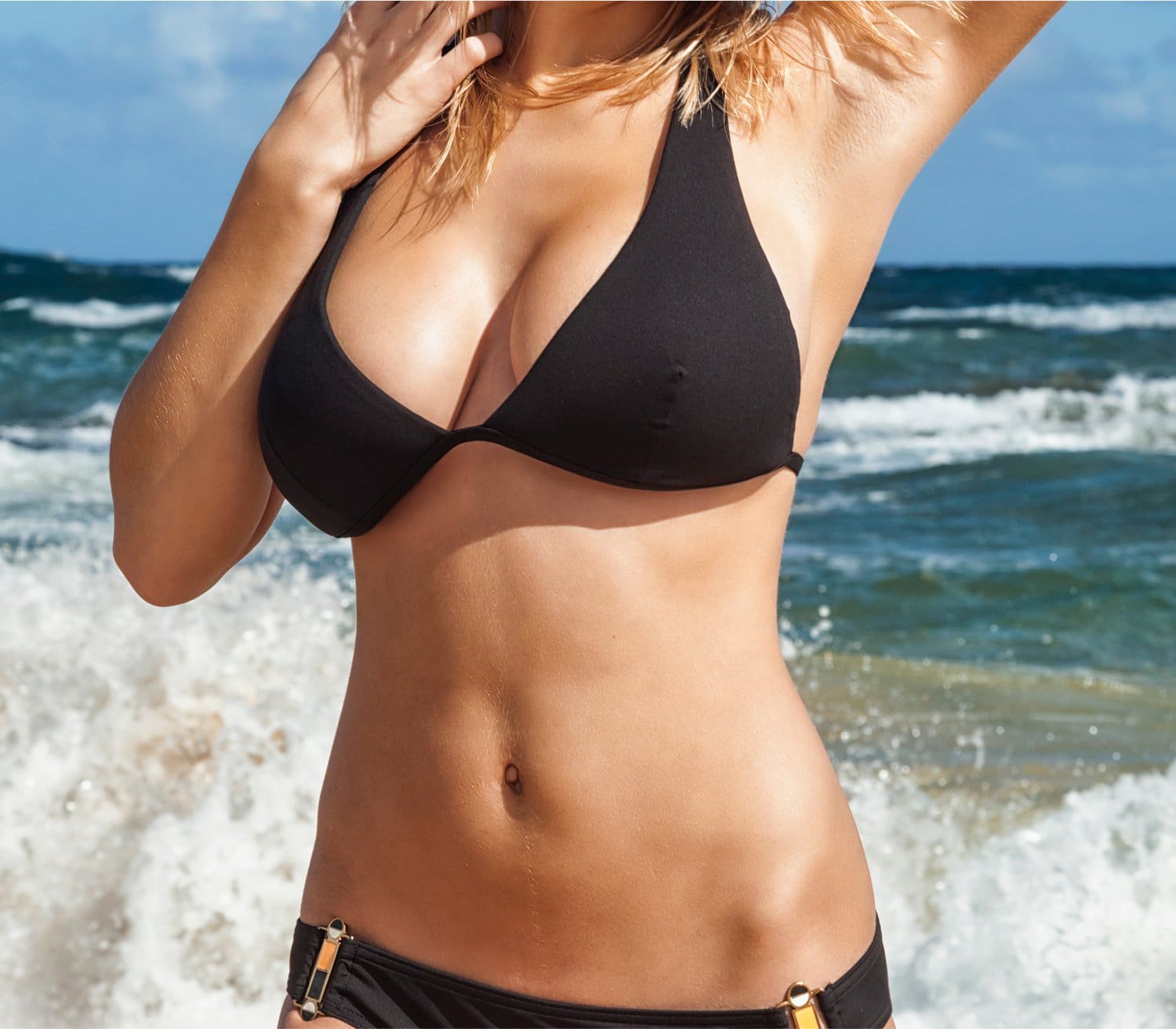 Coordinating Your Procedure
After a surgical plan has been created, Dr. Horn will refer you to a patient coordinator at his office with whom you will plan your surgery and learn more about the details of aesthetic procedures. Your patient coordinator will be provided with a treatment plan that reflects your requirements and surgical plan. Based on this information, your patient coordinator will be able to provide a surgery quote, which will include the surgeon's fee, the anesthesia fee, and the hospital fees.
---
Patient coordinators at The Michael Horn Center for Plastic Surgery are experts in the field of plastic surgery and are here to help you understand, prepare for and recover from your surgery safely and effectively. Dr. Horn and his staff are fully-trained and experienced in taking utmost care and consideration of every detail before, during and after your procedure. Through their guidance and professionalism, you are ensured to enjoy all the benefits of experiencing world-class breast augmentation at The Michael Horn Center for Plastic Surgery.
Breast Augmentation Postoperative Appointments
After surgery, you will have several postoperative appointments to ensure that you are recovering normally and that your breast augmentation has achieved the desired results.
---
Your first appointment will be the next day after surgery, during which the incisions will be examined and you will be provided with all the information you need for the recovery process. You will have another postoperative appointment after 6 weeks, during which your progress will be reviewed, any concerns you have can be discussed, and creams and ointments recommended for your breast tissue and incision areas. During this appointment, you will also take photographs of your new breasts to compare the results with preoperative photos.
Please consider that your breasts will still be healing and adapting to the implants 6 weeks after surgery. Improvements in shape, comfort and appearance should be expected during and after this period of time. You will see us again 6 months and 1 year post-surgery to monitor your progress and make comparisons of your results. To ensure that everything has gone well after your surgery, please feel free to stay in touch with Dr. Horn and his staff anytime during and after the recovery process.
A Happier, More Beautiful You
We couldn't be more excited to take part in your journey towards a happier, more beautiful you.
At the Michael Horn Center for Plastic Surgery, each and every patient that comes through our doors is a unique person with their own special desires for seeking improvement. And to us, each person is a unique opportunity to achieve an amazing cosmetic goal and change a life for the better. We're here to support you in your choice and provide all the knowledge you need to make a well-informed decision and fulfill your wishes. At the end of the day, all we're about is quality treatment and happy smiles. Please feel free to contact our practice any time before or after a procedure with any questions and to receive the support you need in your journey towards a happier you.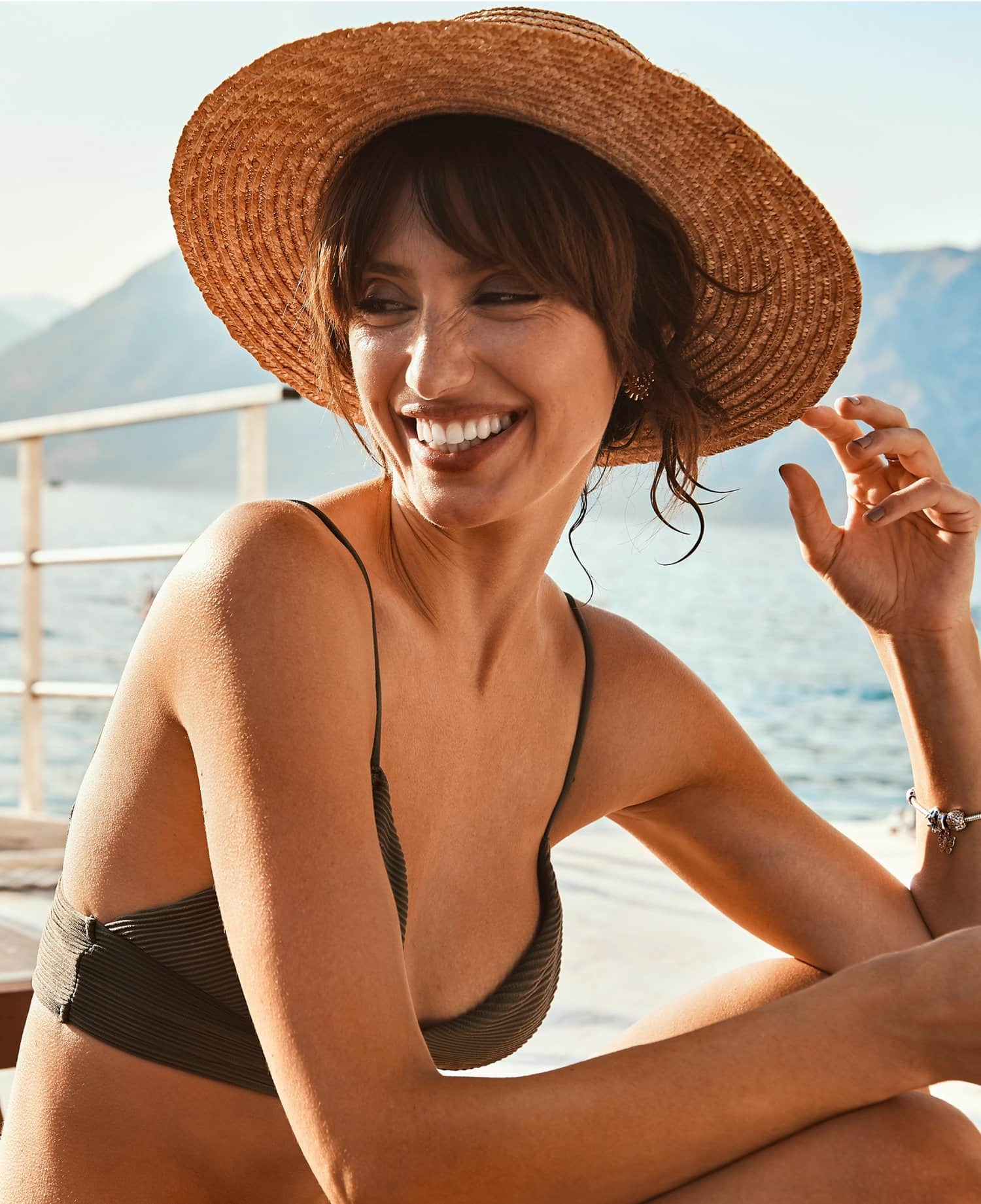 Chicago Breast Augmentation FAQs