What Is a Tummy Tuck or Abdominoplasty?
A tummy tuck is a cosmetic procedure that repairs and flattens the abdomen.
---
Clinically known as abdominoplasty, tummy tuck surgery can address or remove:
Excess abdominal fat: Diet-resistant fat around the midsection that just doesn't go away with exercise can be removed in an abdominoplasty.
Loose abdominal skin: Stretch marks from childbirth and loose, excess skin resulting from weight loss can also be addressed via a tummy tuck.
Muscle laxity: Abdominoplasty can help tone and firm the abdomen, repairing separated or stretched abdominal muscles.
To achieve these results, a tummy tuck can involve a combination of fat and skin removal, muscle repair, or lifting of the skin.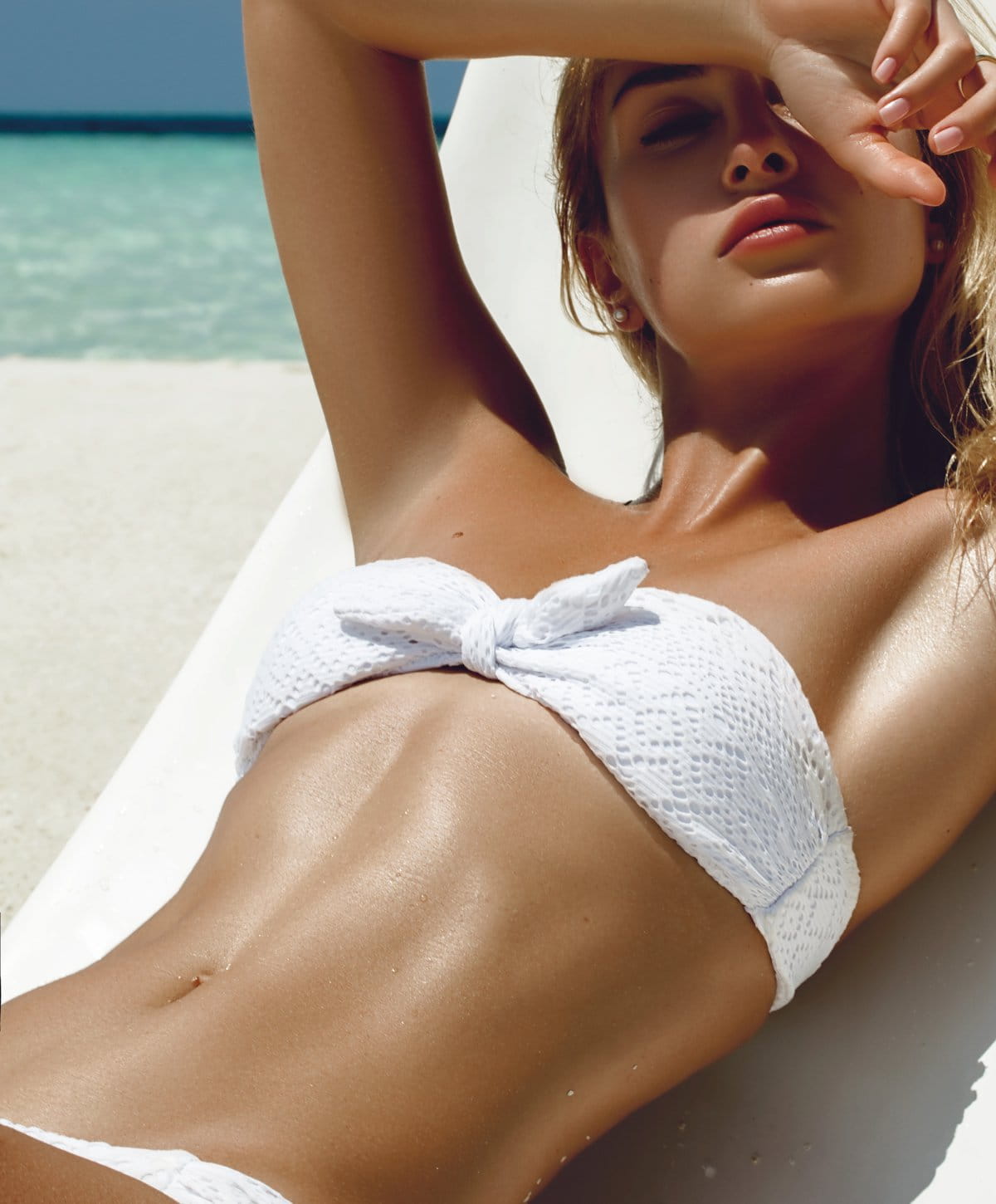 Are You a Good Candidate for a Tummy Tuck Procedure?
Your health, objectives, and expectations are important to consider with an abdominoplasty.
---
To determine if you are a good candidate for a tummy tuck, Dr. Michael A. Horn and his team will:
Thoroughly review your medical history: Scarring, skin tone, fat, and muscle abnormalities are just some of the factors we assess when determining whether abdominoplasty is right for you.
Perform an examination: Our team will take preoperative photos as part of the consultation and surgical planning process. We will also schedule your pre-op lab testing, based on your needs.
Explain the options and techniques available: We will lay out the best options for achieving the results you want, and we will answer your questions, so that you can make an informed decision.
In general, good candidates for tummy tuck surgery can include (and may not be limited to) those who have:
Loose abdominal skin and excess fatty tissues in their midsection
Realistic expectations of the procedure's results and limitations
Achieved their ideal weight or size with exercise and a healthy diet
Positive body image overall
To find out if you are a good candidate for abdominoplasty and to determine your best option, schedule a consultation with Dr. Michael A. Horn.
What Options Do You Have & Which One Is Right for You?
---
Abdominoplasty can involve various techniques and procedures, depending on patient-specific factors and objectives. The options include:
Mini tummy tuck: Also known as a "limited abdominoplasty," a mini tummy tuck focuses on the lower abdomen, meaning the area below the belly button. With smaller incisions and no relocation of the navel, a mini tummy tuck is a less involved procedure than a full abdominoplasty.
Reverse tummy tuck: Addressing excess skin in the upper abdomen, a reverse abdominoplasty generally involves incisions under the breast line.
Traditional or full abdominoplasty: A full tummy tuck addresses excess skin and fatty tissues spanning the front and side areas of the abdomen. With this procedure, excess skin is removed, and loose abdominal muscles are tightened. For some patients, the belly button may also be repositioned. Dr. Horn routinely combines liposuction with a tummy tuck procedure to remove excess fat from areas that could not be addressed with just abdominoplasty alone.
Extended tummy tuck: Focusing on the abdomen, the hips, and lower back, an extended abdominoplasty can address excess fat and skin around the entire waistline. This procedure is also known as a "circumferential lower body lift."
Why Do We Recommend Liposuction with a Tummy Tuck for Certain Patients?
Combining these procedures can benefit patients who want to address excess fatty tissue and loose skin.
---
When loose skin is not an issue and the only objective is to remove excess fat, liposuction alone may be the better option. Dr. Michael Horn can explain the available options and answer your questions, recommending the best techniques during an initial consultation. That can help you make an informed decision about your care.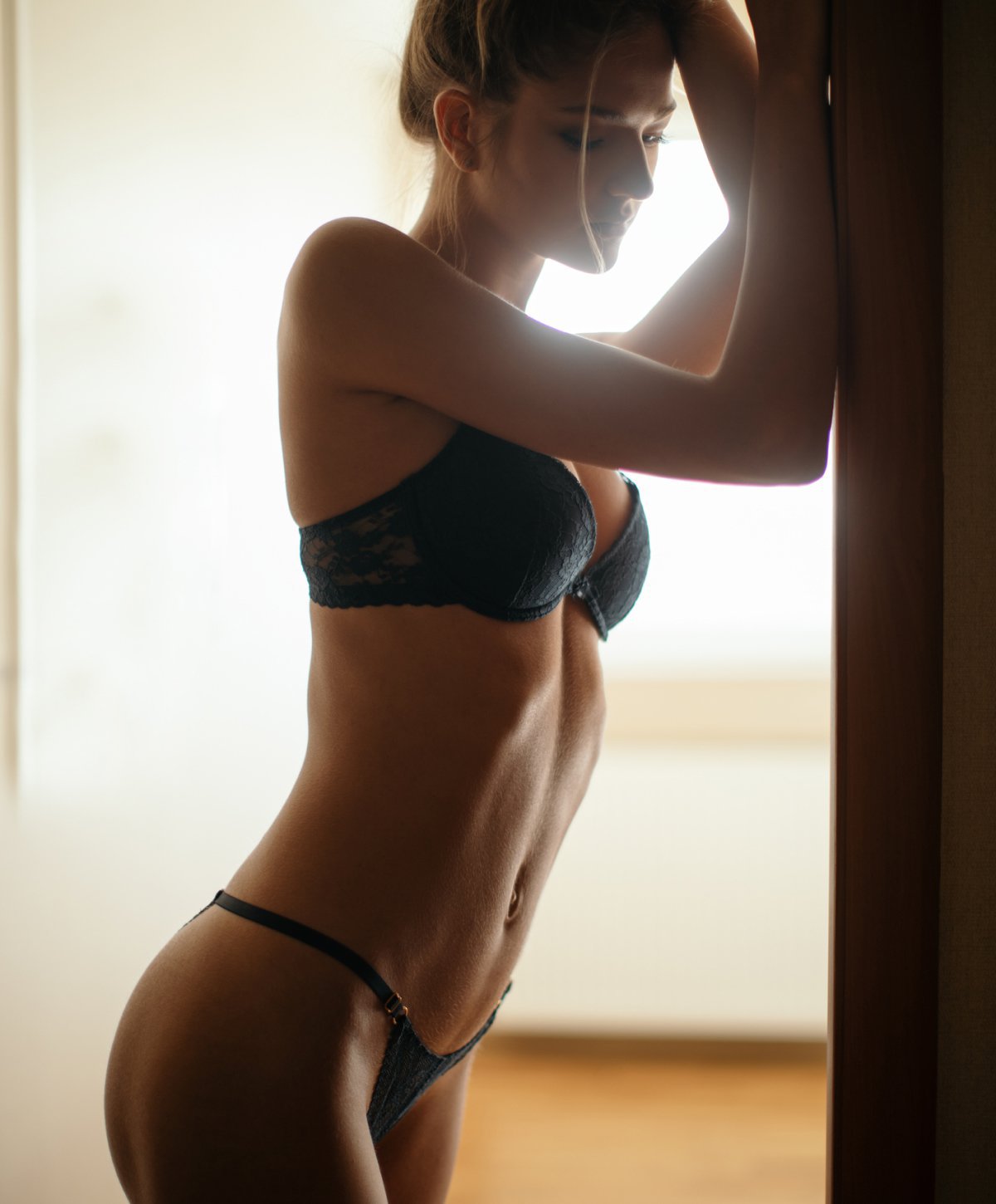 Why Choose Dr. Horn for Your Tummy Tuck Procedure?
Choose Dr. Michael A. Horn because you want an experienced board-certified plastic surgeon, exceptional care, and beautiful results.
---
As one of the most sought-after tummy tuck surgeons in the Midwest, Dr. Horn has more than 20 years of experience performing state-of-the-art cosmetic procedures while providing patient-focused care. In addition, he and his team work closely with each patient throughout the process to ensure their total comfort while helping them achieve excellent results. For these reasons, we believe that Dr. Horn can deliver you the best tummy tuck Chicago has to offer.
Known for his mastery, skill, and dedication to his patients, Dr. Michael A. Horn is a renowned, caring surgeon who provides exceptional plastic surgery that is truly tailored to the individual patient.
What Should You Expect During a Tummy Tuck Procedure?
---
In general, abdominoplasty starts with the initial consultation. From there, you should expect a three-part process, which involves:
Preparing for the procedure: You may need to undergo certain lab tests and make some lifestyle adjustments before a tummy tuck surgery. That can include not smoking, cutting back on alcohol, or ceasing some medications, like anti-inflammatories.
The procedure: Lasting several hours, a tummy tuck is an outpatient procedure that begins with anesthesia. Once you have been sedated, Dr. Michael Horn will begin the abdominoplasty, making incisions and removing excess fat and skin. The abdominal muscles may also be tightened or repaired, after which the remaining skin is stretched and the navel may be repositioned.
Recovery: After the procedure, you will remain at our surgical center for a few hours for monitoring. Then, we will discharge you to a loved one who can take you home. Soreness and inflammation after the procedure are temporary and common. You will need to rest for a certain period of time before resuming your regular routine, work, or physical activities. You may also need to wear a support garment as you recover. Dr. Horn will remove your surgical dressings and check the incisions to ensure proper recovery during your follow-up appointment.
What Will the Incisions & Scars Look Like After a Tummy Tuck?
---
Different types of tummy tuck procedures can involve different incisions and distinct scarring. While Dr. Michael A. Horn can share more information during an initial consultation, it's important to understand that:
Mini tummy tucks tend to involve shorter incisions and less scarring.
A full or traditional abdominoplasty usually requires a hip-to-hip incision.
Dr. Horn strives to place incisions in areas that can be easily hidden.
Most tummy tuck patients heal very nicely from the procedure, with scars usually fading and flattening over time.
How Can You Prepare for Tummy Tuck Surgery?
---
Ideally, preparation for an abdominoplasty starts months before the procedure. It should include:
Making lifestyle changes: In the months leading up to a procedure, it's essential to focus on exercise and a healthy diet. During this preparation, you should also stop smoking, reduce your alcohol intake, and limit your stress. Taking these steps can get you to your ideal weight while promoting immune system health, key to recovery.
Finding a plastic surgeon: Consult with a few different surgeons at least a few months before you plan to undergo an abdominoplasty. That will give you some time to find a skilled, trustworthy professional who makes you feel comfortable and confident. Also, keep in mind that top tummy tuck surgeons can be booked months out, so it's better to start your search for a surgeon as soon as you get serious about undergoing an abdominoplasty.
Preparing for recovery: You will need to coordinate transportation to and from the surgical facility, and you may need to stock up on some supplies, like gauze pads, pillows, and ice packs. Your surgeon should explain precisely what recovery entails and what you'll need to support the process, based on the type of tummy tuck you're undergoing.
How Is the Recovery from a Tummy Tuck Surgery?
---
In general, it takes about 6 to 8 weeks to recover from an abdominoplasty (and you will have a follow-up appointment with Dr. Michael A. Horn about one week after the procedure). As you recover, you can typically expect:
A few days of soreness and tightness in the abdomen
1 to 2 weeks of abdominal bruising and swelling
Limited physical activity for about two weeks
More physical activity after about 6 to 8 weeks
You may need to wear certain compression garments for extra support while taking medications to address inflammation and soreness during this process.
Dr. Horn and his staff strive to provide our patients with detailed information so they are best equipped to navigate the post-surgical period and ensure a quick and easy recovery. Click here to access the abdominoplasty home care instructions.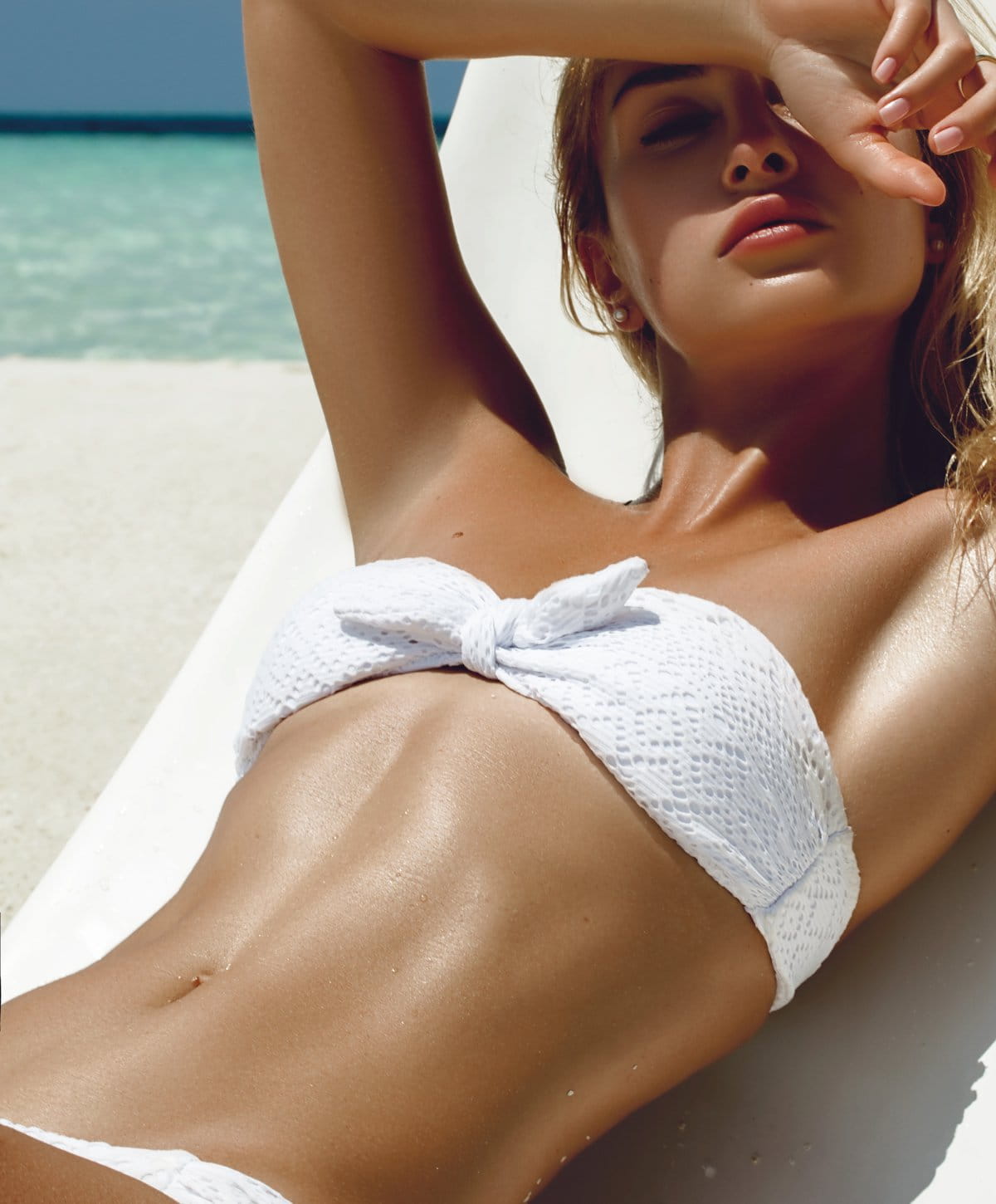 How Long Will the Tummy Tuck Results Last?
---
Results can last for many years with a healthy diet and exercise regimen. Keep in mind, however, that factors like (but not limited to) the following can impact how long abdominoplasty results last:
Pregnancy
Skin laxity due to aging
Significant weight fluctuations
When any of these factors result in excess fatty tissues or skin in the midsection, a revision abdominoplasty can be performed to restore the initial results.
How Much Does a Tummy Tuck Procedure Cost in Chicago?
---
On average, the cost of a tummy tuck starts at about $6,154, according to the latest information from the American Society of Plastic Surgeons (ASPS). That cost does not include:
Pre-op lab testing
Anesthesia
Facility or hospital fees
Compression garments and medications (for recovery)
In terms of tummy tuck costs, it's important to understand that:
Surgeon fees can vary by experience and the specific type of abdominoplasty you undergo.
While health insurance does not typically cover abdominoplasty, financing may be available.
Your surgeon can explain the costs, so there are no surprises, and you know what to expect.
Does Insurance Cover a Tummy Tuck Procedure?
---
Health insurance generally covers "medically necessary" procedures, and abdominoplasty is usually considered a cosmetic procedure, not a medically necessary one. Consequently, tummy tucks are not typically covered by Insurance unless medical necessity can be established. That may be the case when, for example, excess skin contributes to rashes or skin infections.
During your consultation at Michael Horn Plastic Surgery & Med Spa, you will receive a personalized treatment plan outlining the total costs of surgery. While we do not work directly with insurance companies, we can provide the necessary documents you can submit to your insurance carrier for reimbursement related to the abdominoplasty procedure.
What Non-Surgical Alternatives Exist for a Tummy Tuck?
---
Body contouring technologies offer a non-surgical, non-invasive way to reshape the midsection. These options can be effective at removing diet-resistant fat. Plus, they are painless, and there's no downtime after the procedure. While these can be great options to consider, non-surgical alternatives to abdominoplasty:
Do NOT repair or tighten the abdominal muscles
Do NOT have the same benefits or effects as an abdominoplasty
Based on your needs and goals, Dr. Horn can help you determine whether a non-surgical option or a tummy tuck would be best for you. Real patient, real results. Check out our tummy tuck before and after gallery for amazing transformations.
Tummy Tuck Before & Afters
Tummy Tuck (Abdominoplasty) FAQs
---
A tummy tuck can be the ideal solution to address unwanted fat, excess skin, and stretch marks. By flattening and contouring your abdominal area, a tummy tuck — or abdominoplasty — can transform your midsection and the way you feel in your own skin.
The FAQs below share essential information about abdominoplasty and what to expect from the procedure and recovery.
Schedule a consultation with Dr. Horn, our board-certified plastic surgeon, whenever you are ready for professional recommendations regarding what may be best for you. He can explain the available options, answer your questions, and recommend the best techniques based on your needs and objectives.