What is facial fat grafting?
Fat grafting is a cutting-edge procedure that involves removing body fat where you don't want it, and then injecting your own fat into areas of your face that you want to enhance. It is ideal for patients who want to look more youthful, but are put off by the idea of facial implants. And while dermal fillers can also improve facial contours, the results are often short-lived. Instead, fat grafting is composed of your own living tissue, so it won't dissolve over time like injectable fillers. Essentially, it is a long-term, low-risk way to enhance your face while remaining totally natural. The fact that you can have a slimmer physique at the same time is icing on the cake.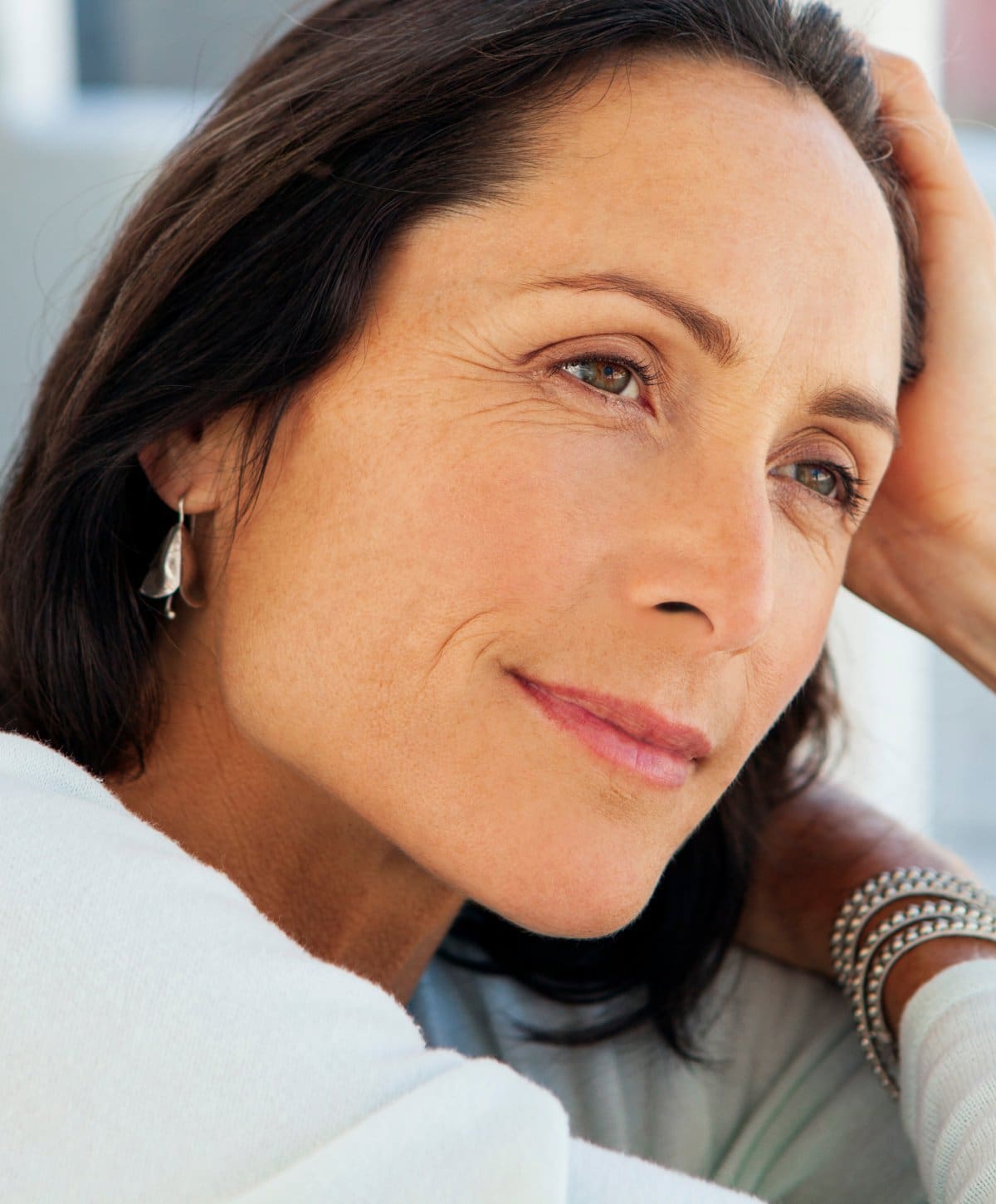 What are the benefits of fat grafting?
---
Facial fat transfer has grown in popularity in the last few years, and it's no secret why. There are dozens of reasons why patients come to Michael Horn Plastic Surgery & Med Spa for a facial fat transfer. Some of the top reasons are:
Facial fat injections tend to have fewer post-op complications than implants
Natural fat is softer and feels more realistic than facial implants
The fat graft is permanent
Implants can shift; facial fat will stay in place once it has been successfully grafted
Some people are allergic to dermal fillers; There is no risk of allergy with fat injections
The procedure creates a slimmer, streamlined body contour where the fat is harvested
Natural facial enhancement (as opposed to implants) is comforting to many patients
Am I a good candidate for fat grafting?
---
Fat grafting is ideal for patients who are seeking a natural alternative to implants and cosmetic injectables. To qualify for fat grafting surgery, you need to have enough fat tissue. Most people have areas of unwanted fat, so this is usually not a problem.
However, very thin patients are unlikely to have enough fat to harvest. In this case, Dr. Horn may suggest other cosmetic procedures, such as implants or facial fillers, to contour your face. We strive to provide the best facial fat grafting Chicago has to offer, so call Michael Horn Plastic Surgery & Med Spa for a consultation.
How should I prepare for fat grafting
---
You may be asked to stop using certain medications and supplements before surgery. Smokers should abstain from nicotine products starting at least two weeks beforehand. Since your procedure may involve full or partial sedation, you might need to arrange for a friend or family member to drive you home, depending on your plan.
Book your facial fat grafting consultation at the Michael Horn Center
If you want to enhance your facial features naturally without resorting to implants or manmade injectables, then facial fat grafting may be in your best interest. To learn more about this innovative procedure, contact our team at Michael Horn Plastic Surgery & Med Spa to book a private consultation. You may reach us via the consultation form at the end of this page, or by calling our office at (312) 202-9000.
Facial Fat Grafting FAQs
Fat grafting is an outpatient procedure. Depending on how much fat you would like to remove, you will undergo local anesthetic or general anesthesia. You will not feel pain during your treatment. First, Dr. Horn will harvest fat from an area that you wish to slim down using liposuction. Next, a revolving canister will purify the fat to prepare it for injection. Dr. Horn will then inject threads of fat into the area(s) that you want to add youthful volume.
Tenderness at the injection site (where the fat graft is placed) generally subsides quickly. Gentle application of a cold compress can ease discomfort and inflammation. Bruising may occur at the injection site. The area where your fat was harvested will be bandaged. Swelling and mild discomfort will be most pronounced in the first few days after surgery. You may be asked to wear a compression garment for several weeks. Compression helps to minimize swelling, reduce the risk of seroma, and promote skin retraction.
Fat transfer is a cosmetic surgical procedure that is not covered by insurance. The average facial fat transfer cost in Chicago is $5,125, with a price range that can vary up to $12,000. Surgeon fees, anesthesia fees, and facility fees are generally included in these price estimates. Only a qualified cosmetic surgeon should perform facial fat injections as the procedure requires an immense amount of skill and precision to execute safely. As a leader in face and body cosmetic surgery in Chicago and beyond, Dr. Michael Horn offers world-class care in a private surgical facility. Contact Michael Horn Plastic Surgery & Med Spa for a personalized treatment plan and a full outline of costs.
The beauty of fat grafting is that the results are immediately noticeable. The areas of your face that you had fat injected will appear more youthful and voluptuous right away. The area(s) that you had fat harvested will appear slimmer. Keep in mind that a fat graft is composed of living tissue; not all of the fat grafted will survive. The initial swelling can also cause the enhanced areas of your face to appear more voluminous at first. Likewise, swelling also occurs after liposuction. It may take as long as six to 12 months to see your final results take shape.
Facial fat grafting is considered safe for patients who are in good overall health. In general, minor side effects are more common than serious ones. Some of the possible risks of liposuction include nerve damage, rippling, scarring, seroma, bruising, and blood clotting problems. Lumps, prolonged inflammation, bleeding, and infection can occur at the injection site. You will be advised of all risks before undergoing surgery. At the Michael Horn Center, your safety is our top priority.